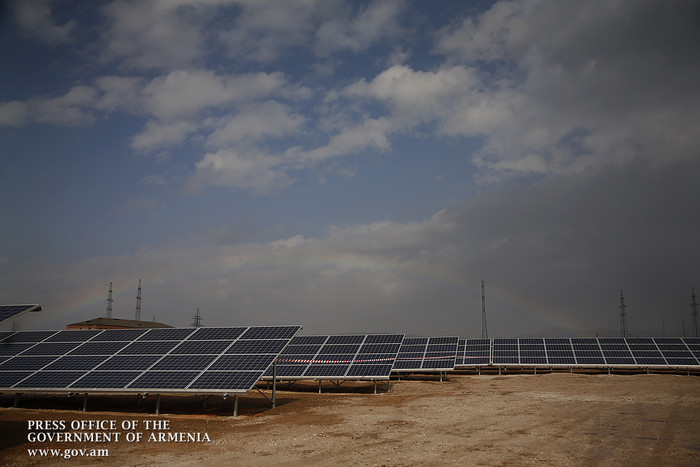 07.11.2017
The second solar system station was launched
The second solar system "Talin-1" in Armenia has been launched in Talin community of Aragatsotn marz with a capacity of 1 megawatt. The program was implemented by "Solar Production" Company, funded by the "Armenian Investors Group" and co-financed by the German-Armenian Fund and the KFW Bank. After the launch of the first two solar systems, the new ones will be opened in the near future.
According to RA Deputy Energy infrastructures and Natural Resources Hayk Harutyunyan, construction of another 9 stations is underway, which will be completed by 2018 end.
Note, that Public Services Regulatory Commission has provided 11 licenses for the construction of a solar power plant with a capacity of up to 1 megawatts, the total capacity of which is about 10 megawatts.