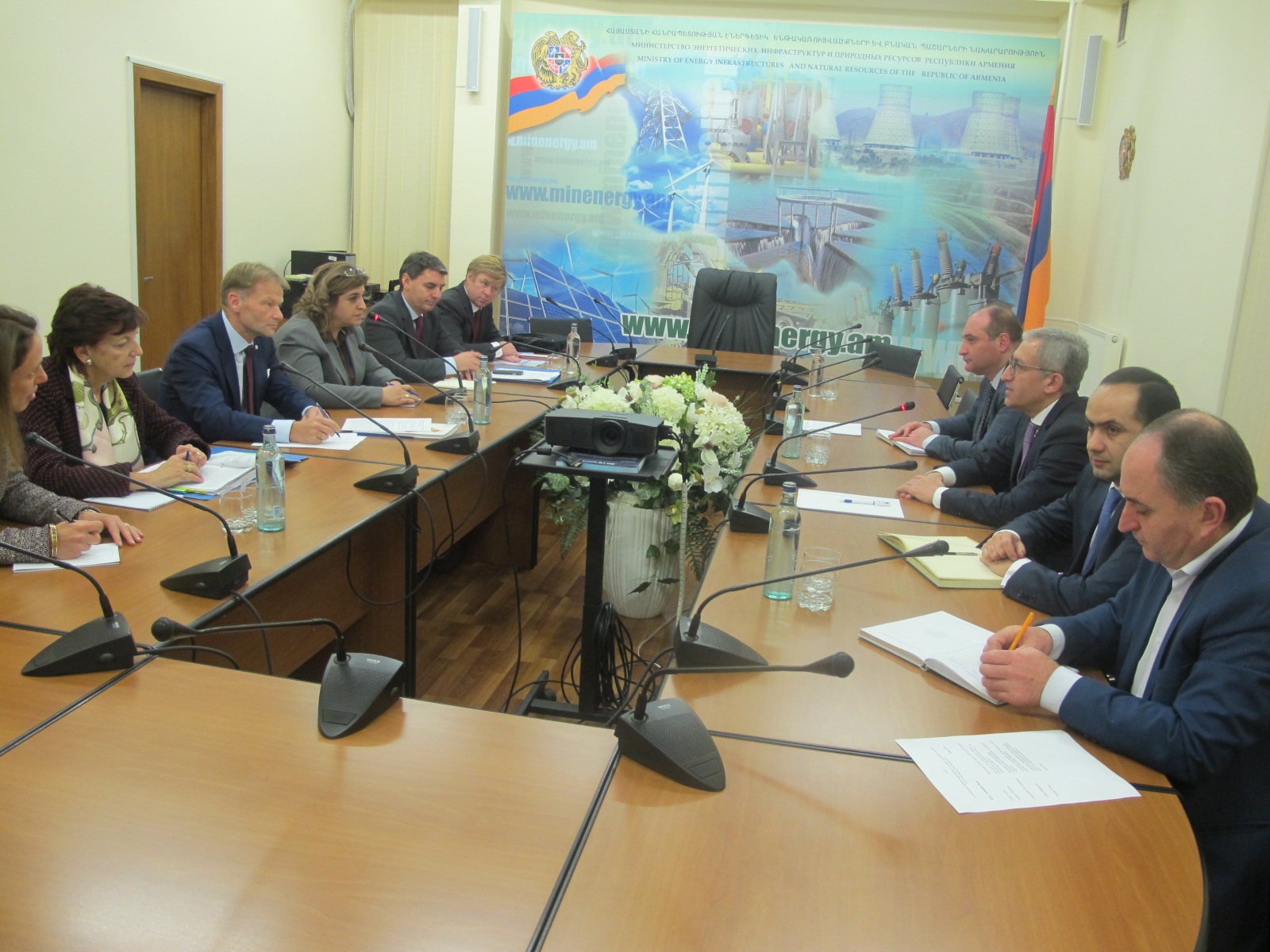 01.12.2017
European Investment Bank intends to find new directions of cooperation in energy sector
RA Minister of Energy infrastructures and Natural Resources Ashot Manukyan met with delegation led by the Vice President of the European Investment Bank, Vazil Hudak. The possibilities of the bank's participation in investment projects in the energy and water sectors of Armenia were discussed.
Welcoming the guests, Ashot Manukyan highlighted the signing of the Comprehensive and Extended Partnership Agreement signed with the European Union, expressing confidence that it would give new opportunities for cooperation.
By agreeing to the Minister's remarks, Vazil Hudak emphasized that the agreement is another step towards the implementation of joint projects. European Investment Bank intends to find new directions of cooperation in energy sector. In that context Ashot Manukyan presented to the guests the planned investment projects, suggesting to discuss the possibilities of the bank's participation in them. The Minister touched upon the process of construction of the High Voltage Electric Networks, Shnogh Hydroelectric Power Plant, household waste processing plant, Armenia-Georgia high-voltage line construction project, talk about new ones. It was underlined that taking into account the international experience, Armenia considers the possibility of a pilot project for the construction of the first battery of up to 16 megawatts.
Vazil Hudak expressed gratitude to Ashot Manukyan for presenting investment projects in a comprehensive manner and talking about the European Investment Bank's willingness and willingness to cooperate.