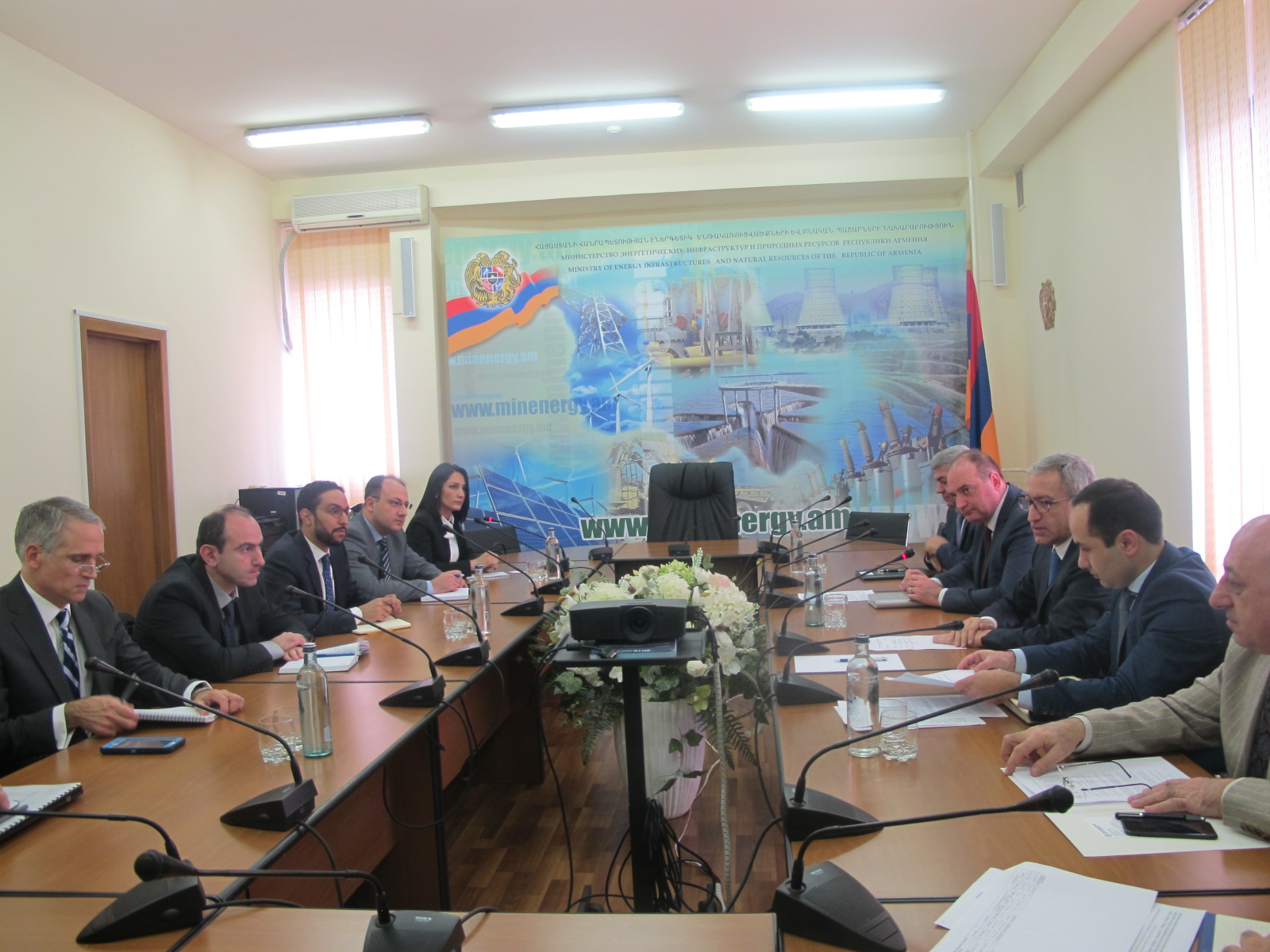 07.12.2017
Reconstruction of substations is strategically important in service of electric power streams
RA Minister of Energy infrastructures and Natural Resources Ashot Manukyan received on December 7 the mission of the World Bank led by Abdulaziz Faghi. Issues related to the programs implemented under the Bank's support and opportunities for further cooperation were discussed. Welcoming the guests, Ashot Manukyan highly assessed the role of the bank in assisting Armenia in the development of the energy sector and increasing the reliability of the transmission network. The sides touched upon issues related to the process of implementation of the substations reconstruction projects and financing issues. It was noted that reconstruction of substations is of great importance for Armenia's energy system related to the implementation of regional projects. It will not be possible to cope with expected flows in the coming years without modernization.
-After the launch of the Iran-Armenia high-voltage line, the possibility of exporting electricity will be increased three times. In this context, the construction of "Yerevan Thermal Power Plant" substation has a strategic importance. It will also serve the second power unit of the Yerevan Thermal Power Plant,- said Ashot Manukyan.
Referring to the World Bank's financial system financial rehabilitation program, Arthur Kochnakyan, member of the mission, expressed his satisfaction with the process and its results, noting that all planned indicators are fully implemented. The interlocutors also discussed issues related to cooperation in solar energy. Particularly, it was talked about the construction of the "Masrik-1" station project and expected steps to increase its efficiency. The necessity of using solar energy accumulator batteries and the possible support of the bank in their construction were highlighted.