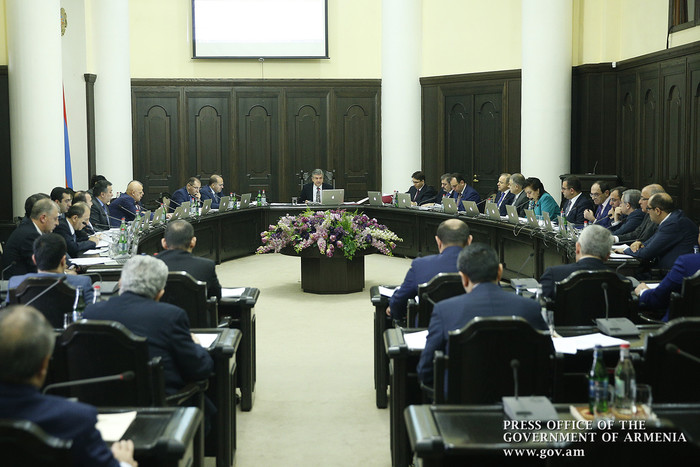 22.02.2018
Natural Resources Management System Will Be Improved. Ashot Manukyan
At the February 22 sitting, the government approved the strategy of natural resource management in Armenia. According to the substantiation, at present there is no comprehensive policy ensuring efficient management of natural resources. The goal of the strategy is to improve and modernize the natural resource management system by raising the level of environmental security in the country to create a favorable and prosperous environment to meet the needs of biodiversity and natural resources of present and future generations. Strategically proposed solutions will enable the sector to implement sustainable natural resource management reforms.
In particular, according to Minister Ashot Manukyan, the document foresees the mandatory requirement for the waste recycling resulting from the use of the mining is provided.
"This refers to the tailing dump. There are 22 tailing dumps, and the issue of their recycling and further management is already urgent",- the minister said.
The Government has set out the requirements for the implementation of planned monitoring to reduce environmental damage, prevent uncontrolled impacts from pollution, as well as the reporting procedure. The purpose of the adopted decision is to regulate the reduction of environmental losses caused by the use of mining, the planned monitoring to prevent uncontrolled impacts and the provision of results State Environmental Management Body in the field of environmental protection. As a result, it is expected to create a legal basis for the formation of a more comprehensive and informative system of environmental pollution as a result of subsoil use. To this end, the Government has also made additions in one of the previous decisions.