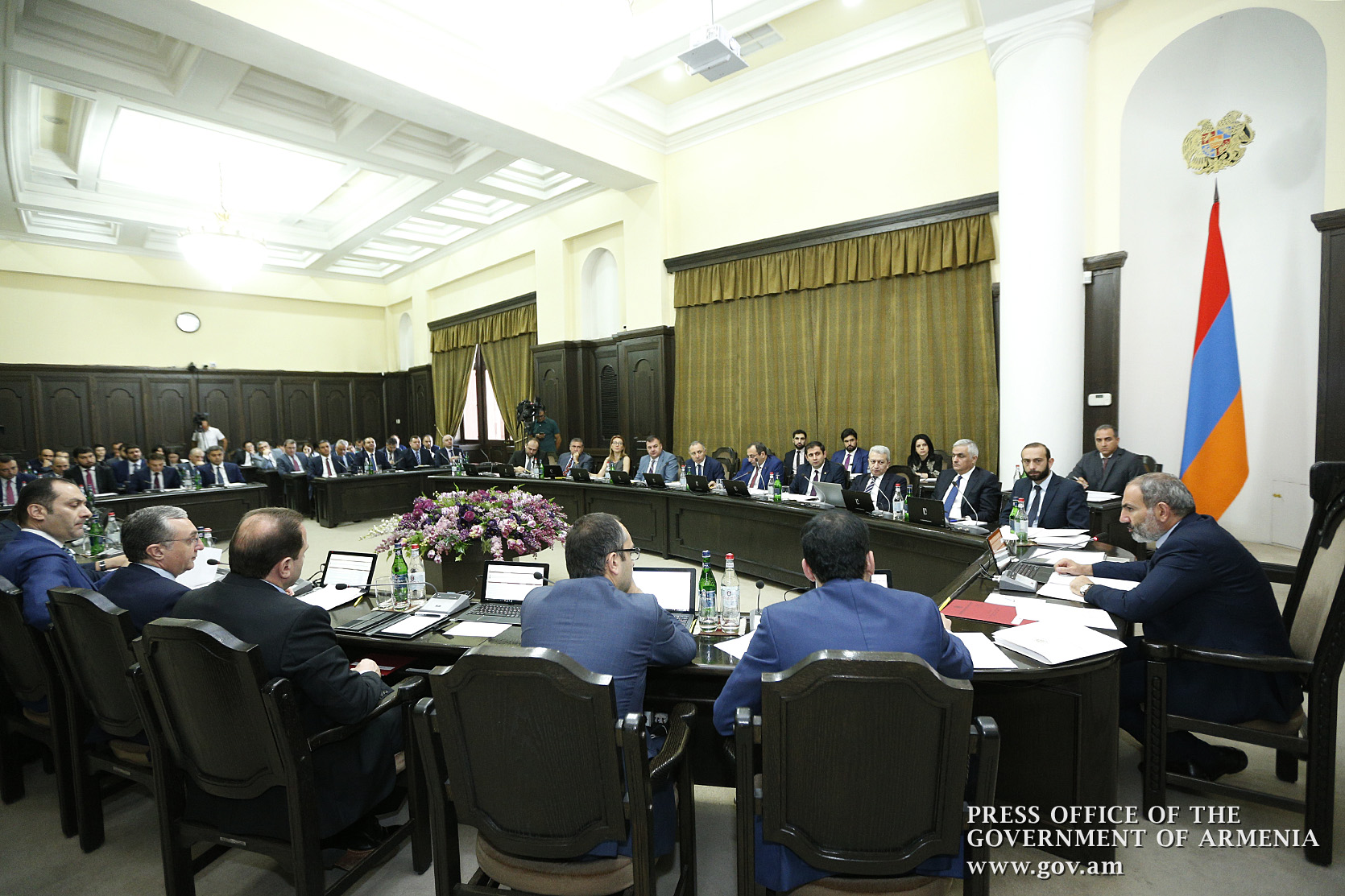 23.08.2018
The government adopted a 40 million cubic meter water intake from Lake Sevan
On August 23, the draft law on amending the RA Law on Approval of Annual and Complex Programs of Recovery, Conservation, Reproduction and Usage of Lake Sevan Ecosystem was discussed.
The adoption of the bill is conditioned by the need to partially mitigate the water deficit of the irrigation water supply deficit under the control of irrigation systems fed from the Sevan-Hrazdan drainage system. Accordingly, it is envisaged to change the law for irrigation purposes from the lake by 2018 170 million cubic meters of discharge, making it up to 210 million cubic meters. The additional abstraction will be up to 40 million cubic meters.
Additional electricity generated from the amount of 170 million cubic meters of water released from Lake Sevan will be subject to the payment of additional amounts due to "International Energy Corporation" CJSC and "Electric Networks of Armenia" CJSC, for the purpose of collecting such amounts and opening them for the purpose of making targeted investments in the directions defined in Part 3 of the temporary program. The procedure for calculating and paying additional amounts, as well as the budget outlays to be financed by them, shall be defined by the Government of the Republic of Armenia. Additional sums will be used to prevent additional water from Lake Sevan.
The government next decided to suggest the NA Speaker convene an extraordinary National Assembly session on August 28, 11:00 local time, to discuss the draft law On Amending the Law of the Republic of Armenia "On Approval of Annual and Complex Programs for Restoration, Preservation, Reproduction and Usage of Lake Sevan Ecosystem."