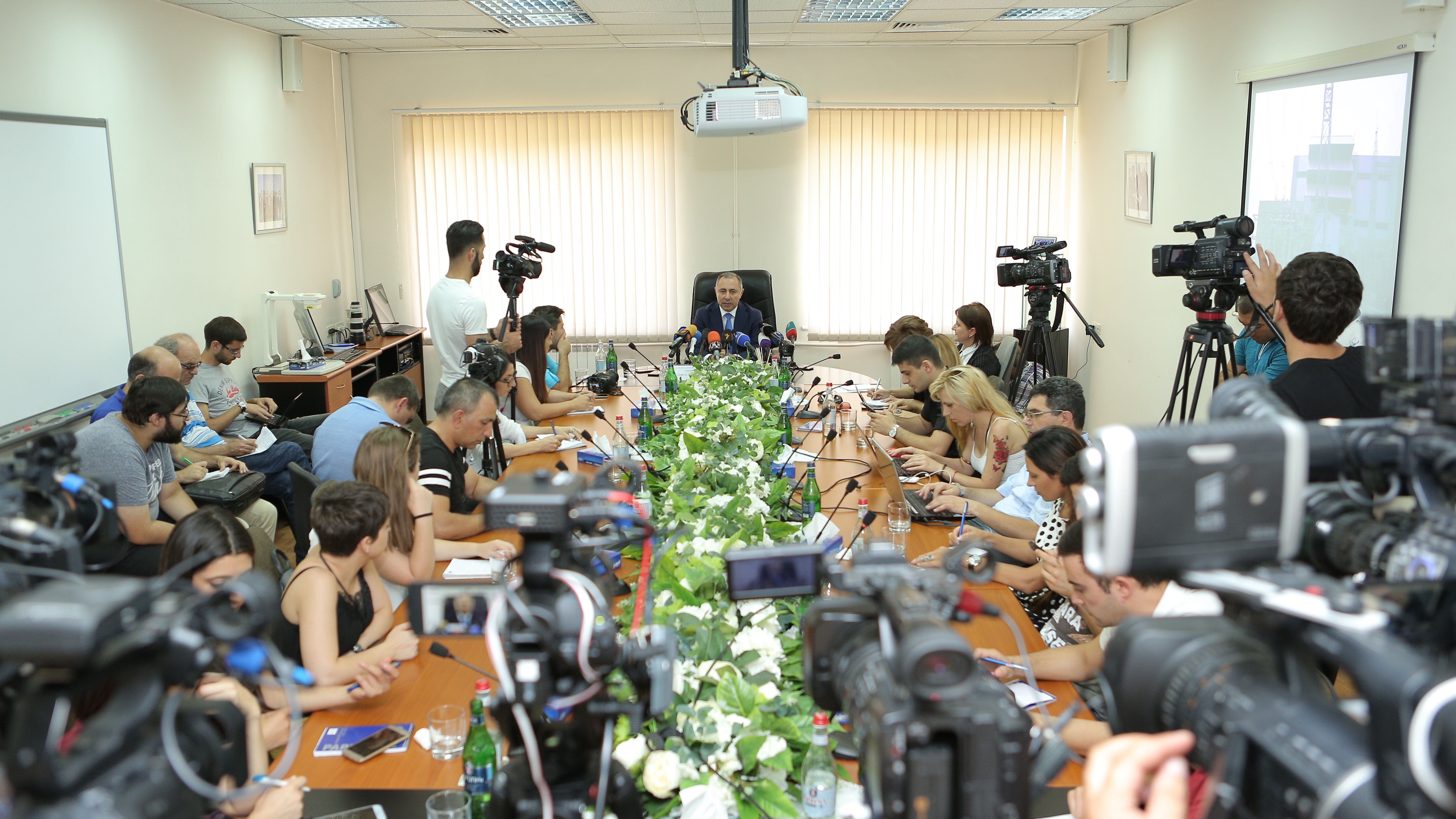 29.08.2018
100 MW-capacity solar power stations will be built
On August 29, the press conference of RA Minister of Energy Infrastructures and Natural Resources Artur Grigoryan took place on the occasion of 100 days of office. The Minister presented the implemented programs, recorded results and outlined the upcoming tasks.
As an important achievement of 100-day activity, Minister Grigoryan separated the negotiations on the reduction of electricity and gas tariffs and the recorded results.
Touching upon the strategic programs, Artur Grigoryan stated that by January 1, 2020 Armenia plans to build 100 MW solar-capacity power plants.
According to the Minister, renewable energy is of strategic importance to Armenia and should be done the utmost to have weak dependence on other energy resources.