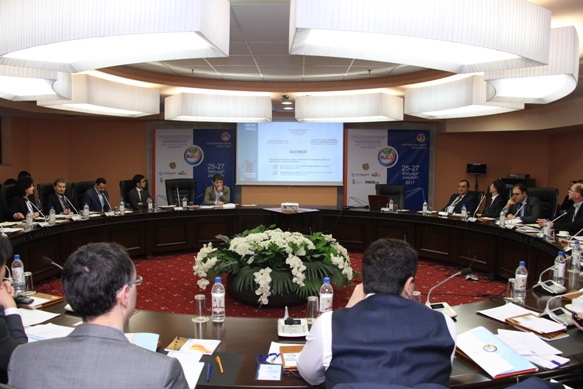 30.01.2017
Almost All Companies Ready to Participate in Tender for Solar Plant Construction
An investment forum organized in the framework of the "Energy Week 2017" held in Yerevan on January 25-27, showed that foreign investors are seriously interested in implementing the construction projects of industrial-scale solar power plants in Armenia. According to Tamara Babayan, the director of Armenia Renewable Resources and Energy Efficiency Fund, almost all the participating companies expressed their willingness to take part in the solar plant construction tender to be built in Gegharkunik administrative area.
"Masrik 1" solar power constructing project with a planned capacity of 50 megawatts has been represented at the conference. One of the main conditions of the tender is the offered price.
All the planned activities within "Energy Week 2017" initiative have been completed successfully. More than 4 dozen companies took part in it. The total number of the participants was about 400.
According to Tamara Babayan, conference participants highly appreciated high professionalism shown in solar energy field and transparency in organizing activities.
Although the conference was held on the days of foggy weather in Yerevan, however it did not prevent participants positively assess Armenia's solar resource, the director stressed.