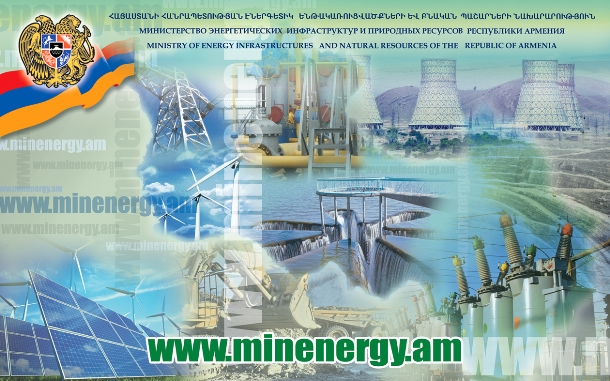 24.07.2017
ANNOUNCEMENT
RA Ministry of Energy infrastructure and Natural Resources (Ministry)
announces the reorganization of the new members within the Council of the Public (Council).

Apply to:
. Non-governmental organizations, mass media, organizations representing national minorities;
.Other stakeholders whose activities coincide with the main activities of the Ministry
. Have at least 2 years of professional experience in the relevant field (whether they have participated or participated in sector-related programs, expert works, have publications related to the sector, participated in the work of the working groups formed by the Ministry, the committees, collaborated with international organizations on issues related to the field, etc.) And whose participation in the work of the Council can contribute to the more effective implementation of the objectives and objectives of the Council.
The Council may not include individuals or organizations that are currently financed (grants or services provided by the "Procurement Law") from the Ministry.
Individuals and organizations that meet the above requirements, may submit an application to the Council Chairperson to be included in the Board in the appropriate form (the form is presented) and within the deadlines. The application shall contain information and documents supporting the compliance with the aforementioned requirements.
Applications are accepted every working day at 10.00-17.30. Application deadline is August 11. Apply to the Ministry of Energy Infrastructure and Natural Resources of the Republic of Armenia, c. Yerevan, Government House 3.
Phone՝ (011)528-848, Email՝ minenergy@minenergy.am
An exemplary form of application for board members to create a Public Council under the Minister of Energy infrastructure and Natural Resources.
RA Public Council under the Minister of Energy infrastructure and Natural Resources for board members to create an exemplary application