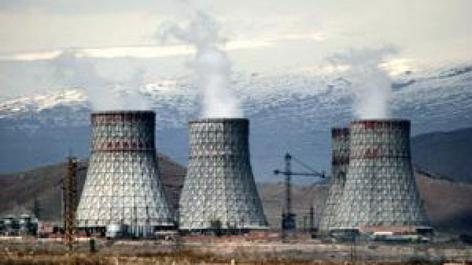 12.10.2017
Government approves draft law stop exploitation ANPP first power block
At the October 12 sitting, the government approved the draft law stop exploitation of the first power block of the Armenian Nuclear Power Plant closed joint stock company, which will be submitted to the RA National Assembly in the prescribed manner. The first power block of the Armenian NPP has been in long-term stop mode since February 1989.
Presenting the draft law, Minister of Energy infrastructures and Natural Resources of the Republic of Armenia Ashot Manukyan noted. "The first power block, being de jure in operation, is not de facto exploited, because its exploitation is not expedient in terms of safety and reliability. However, the first power block has the opportunity to be a donor for the second power block".
It will be remind that in 2007 the government has approved the "Armenian Nuclear Power Plant exploitation stop strategy", which suggests the option of "Suspension Dismantling". It is envisaged to be implemented within 40 years.