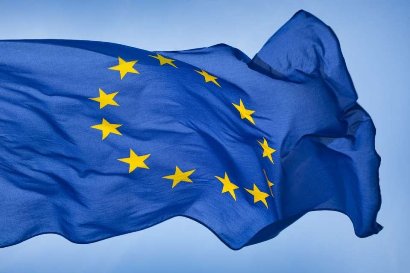 08.11.2017
Conference dedicated to Armenia's Energy Efficiency Potential Discovery
An international conference dedicated to Armenia's energy efficiency potential was launched in Yerevan on November 8 within the framework of the EU for Energy (EU4Energy) initiative. The forum, organized by the European Commission and the Armenian delegation to the European Union, is entitled "EU High-level Energy Conference: Revealing Energy Saving Potential of Armenia". Representatives of both international organizations and government agencies are participating in the conference. The representative of the European Commission and the Secretary General of the International Energy Charter also attended.
An opening speech was made the Deputy Minister of Energy infrastructures and Natural Resources of Armenia Hayk Harutyunyan, Director of the Eastern Neighborhood Committee of the European Commission, Lorenz Meredith, Secretary General of the Secretariat of the Energy Charter Urban Ruznak and the International Energy Agency Energy Force Project Manager Thea Khitarishvili.
It is planned to discuss the challenges, opportunities and key priorities of investing in the energy saving sector in Armenia, both in the housing sector and in the public sector. Note that the European Union's for Energy (EU4Energy) is committed to assisting in the development and implementation of energy policy in the six Eastern Partnership countries and five Central Asian countries, strengthening energy security, reducing dependence on energy carriers, and promoting citizen welfare. The initiative, based on the EU INOGATE project, will be implemented in 2017-2020. The body that carries out the initiative for Armenia is the Secretariat of the International Energy Charter.
By the European Commission in 2017, approved scheduling schedule provides technical and expert support in energy efficiency and energy efficiency, improvement of the legislative field, elaboration of the sub-legislative acts, the necessary technical regulations and regulatory documents, the formation of the regional energy market, and the development of the legal framework for the liberalization of the electricity market.