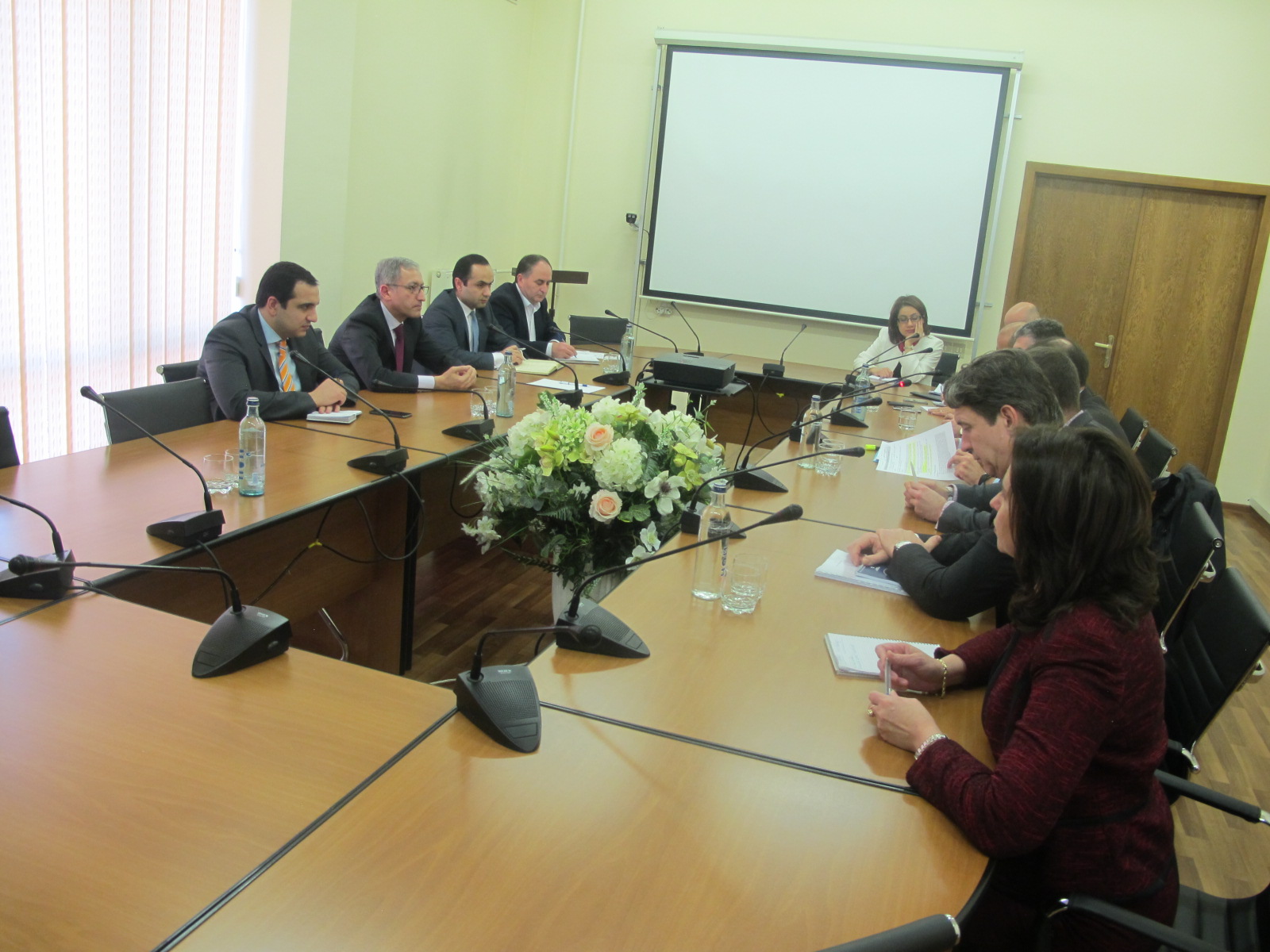 01.12.2017
The possibilities of implementing investment programs with the EBRD were discussed
RA Minister of Energy infrastructures and Natural Resources Ashot Manukyan met with the delegation headed by Deputy Chairman of the European Bank for Reconstruction and Development (EBRD) Alan Pilou on December 1. Issues related to current and prospective projects in the energy sector were discussed.
Highlighting the role of the European Bank for Reconstruction and Development in the development of Armenia's economy, Ashot Manukyan expressed confidence that the cooperation will continue in the near future. Referring to further cooperation with the bank, the Minister presented investment projects in which the EBRD is interested. It was noted that the priority for Armenia is to ensure energy diversification. Steps are being taken to raise the share of electricity generation from their own sources up to 50% in the coming years. Preference is given to the efficient use of both water and solar resources.
- In this regard, a very important problem is the construction of "Shnogh HPP", as well as the construction of solar power plants,- said Ashot Manukyan.
The Minister also informed the EBRD delegation about the steps being taken to improve the efficiency of thermal power plants, improve energy infrastructure management and regional cooperation programs.
Expressing gratitude for the reception, Alan Pilou appreciated the programs implemented in the energy sector.
-We welcome the progress Armenia has made in renewable, particularly in solar energy, - said he.
Alan Pilou was given EBRD intentions to Ashot Manoukian with support alternative energy financing projects.