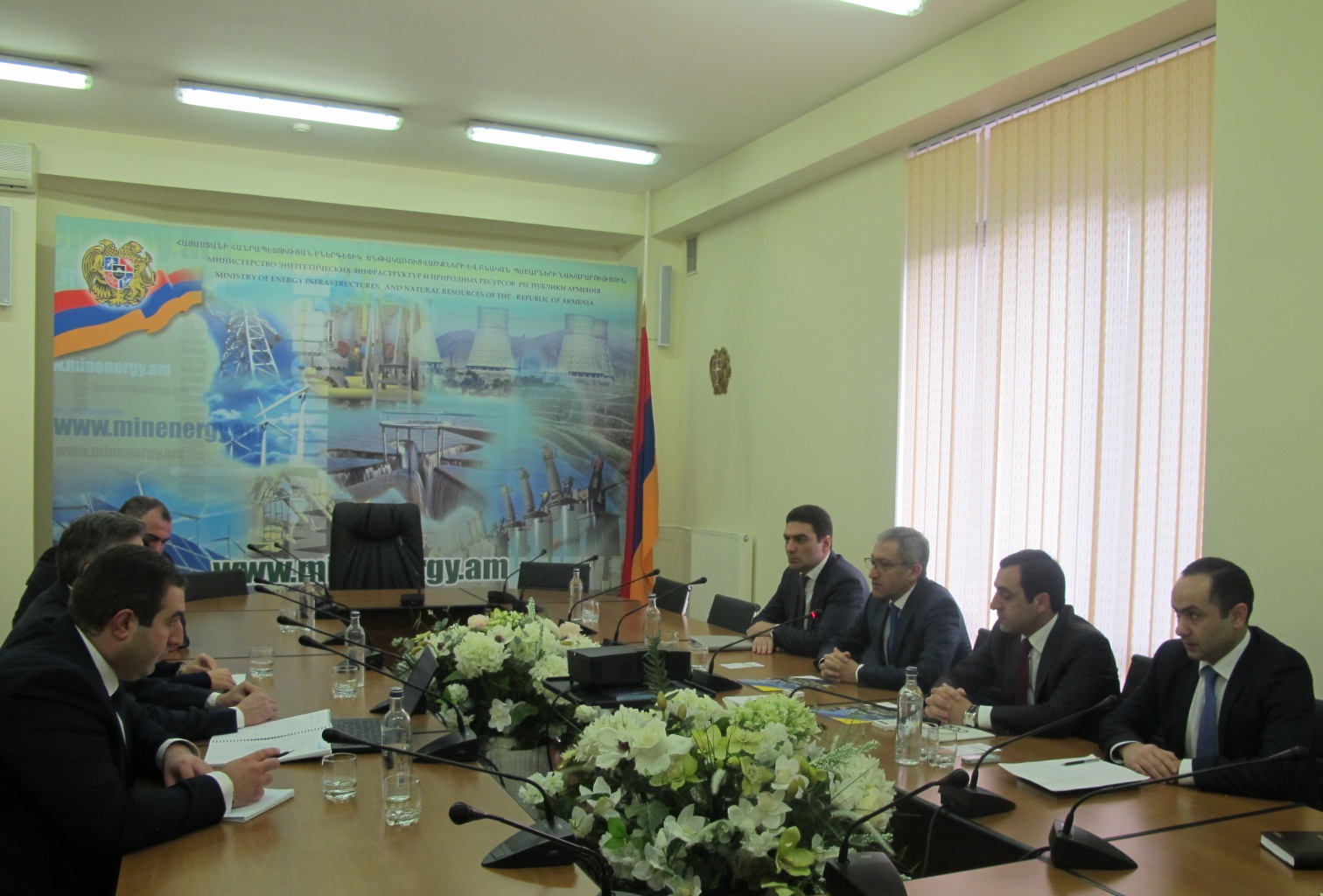 16.02.2018
Minister Receives Spanish Cobra company's Representatives
RA Minister of Energy infrastructures and Natural Resources Ashot Manukyan received the delegation headed by Alejandro Rodrigo, Regional Director of "ASC Cobra" company. The Minister positively assessed the readiness of the Spanish company to participate in investment programs in Armenia and prospects for their development.
Expressing gratitude for the reception, Alejandro Rodrigo introduced Ashot Manukyan to the activities of his company and spoke about the development priorities, as well as discuss energy cooperation programs with Armenia.
He underlined that "ACS Cobra" company, which has more than 300 branches in different countries of the world, is also operates in the field of energy, in particular, in the construction of hydropower stations, solar power stations, power transmission lines. Alejandro Rodrigo noted that the company is interested in the construction of Meghri HPP.
Ashot Manukyan presented details on the hydropower construction project. The Minister underlined that an agreement was reached with Iranian counterparts that in the case of adequate financing the Armenian side could also involve participants in the project.