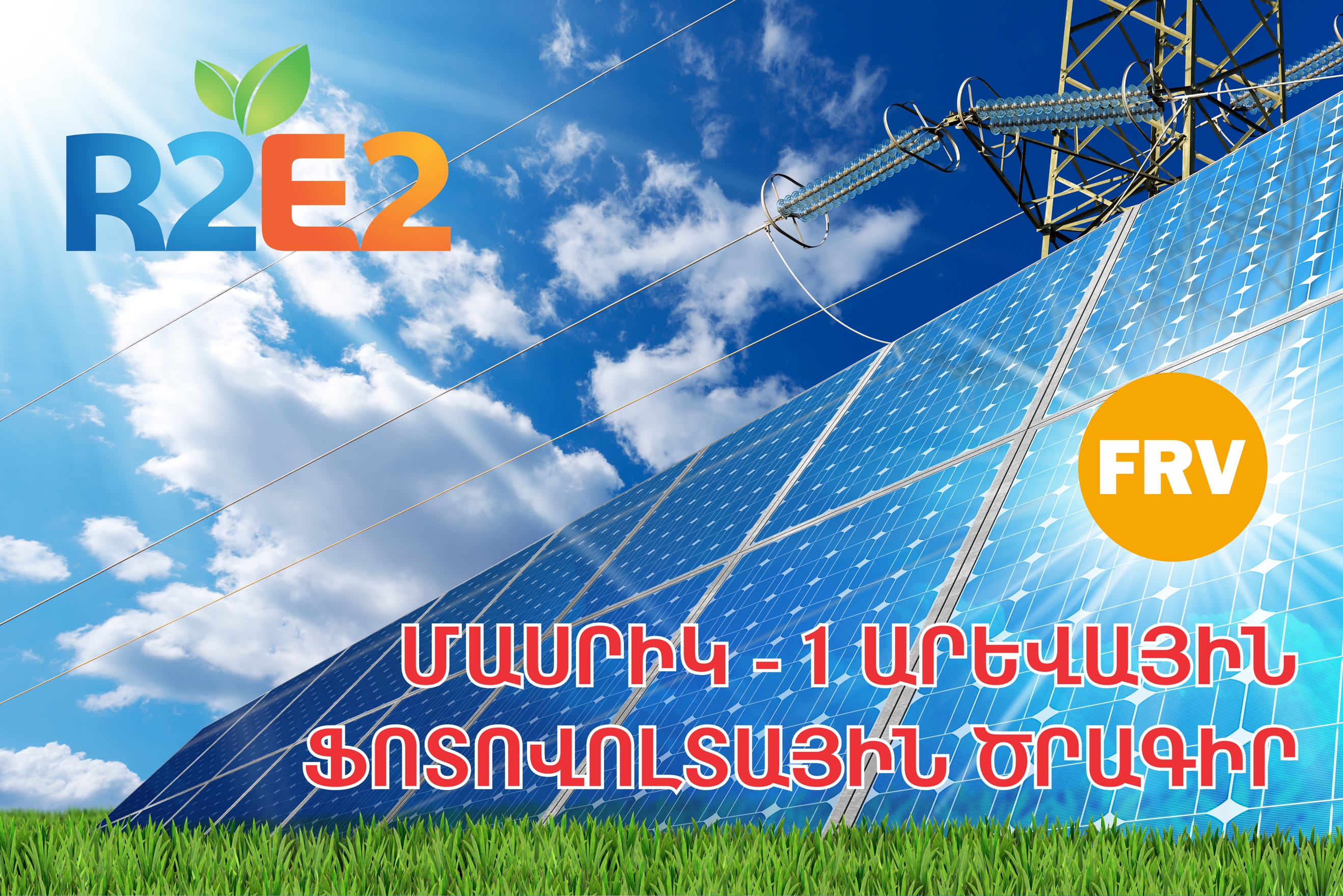 30.03.2018
"Masrik-1" Public-Private partnership in favor of the Utility- Scale Solar Power Development
In 2015, the Republic of Armenia and the International Bank for Reconstruction and Development (EBRD) signed a grant agreement, with the launch of an industrial Utility-Scale Solar Power Project.
Three years later, on March 27, 2018, the Project recorded important outcomes of extensive work carried out during those years. During the tender arranged for "Masrik-1"- 55 MW capacity solar PV plant, the Financial Proposals of the Pre-Qualified Companies were opened and the name of the investor that offered the lowest electricity tariff was announced. The lowest tariff was proposed by the Consortium comprised of the leading international companies: Fotowatio Renewable Ventures B.V, Netherlands (Lead Sponsor)- FSL Solar S.L., Spain (Anchor Sponsor). The proposed tariff is 0.0419 USD excluding VAT (20.11 AMD). For comparison, the current tariff for small hydropower plants on the natural flows/streams in Armenia is 23.8 AMD.
The final results indicate that the Solar PV development today in Armenia may compete successfully with other branches of the energy sector, has a higher weight in the energy balance of the country and may boost progress in energy security and independence of Armenia.
"Masrik-1" Solar PV plant is planned to be constructed in Mets Masrik community of Gegharkunik province, with the involvement of foreign investments. There are all the necessary preconditions for the construction of a modern powerful PV plant in the area selected for the plant. It will generate up to 120 million kW/h electricity annually. The expected investment amount is about $ 50 million.
The tender for "Masrik-1" Project was launched in the scope of the "Energy Week" held in Yerevan, in February 2017. More than 50 foreign companies took part in the traditional "Energy Week" event. The high interest of the investors was also confirmed at the pre-qualification stage of the Project. More than seventy companies from Europe, the United States, China, India, South Africa and other countries procured bids. Twenty companies submitted bids, ten of which passed the pre-qualification stage and were allowed to participate in the Tender and submit their tariffs.
It is worth to add, that the efforts of the Government of the RoA, the Ministry of Energy Infrastructures and Natural Resources of the RoA, the Public Services Regulatory Commission, Armenia Renewable Resources and Energy Efficiency Fund and its Consultants, as well as activities carried out directly with the World Bank support, included not only "Masrik-1" Utility-Scale Solar PV Project promotion, but also assessment of the solar potential of Armenia and elaboration of precise solar maps developed by the international advisory company, selection of six sites for the construction of large solar plants with a total capacity of 120 MW, preparation of bidding documents required for the organization of the Tender for Investors, including implementation of feasibility studies.